10 January 2019
Rural Connectivity Group provides West Coast connectivity for summer
With the holiday period notorious for an increased road toll, RCG has three new roadside telecommunications solutions installed and operational in time for summer.
The new sites are located at popular spots along State Highway 6 – at the Roaring Billy Falls carpark, near Lake Moeraki close to the Wilderness Lodge, and at the Bruce Bay Community Hall. The sites provide 3G coverage spots allowing travellers to pull over and make calls.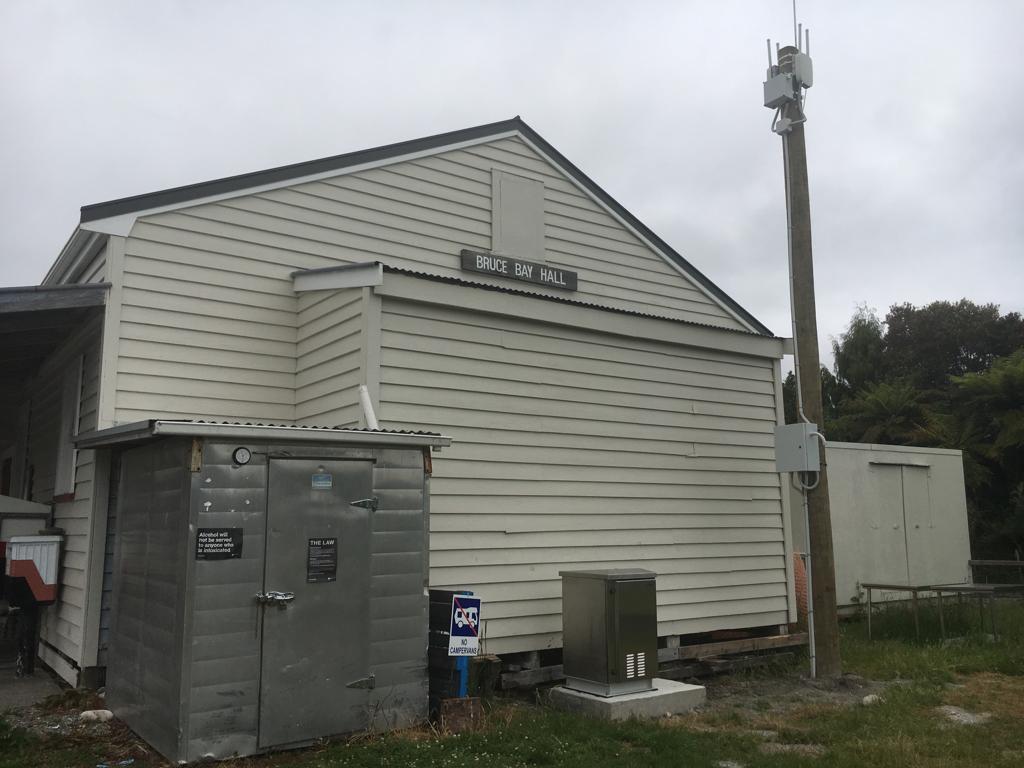 BRUCE BAY
During the holiday period, Bruce Bay is inundated with regular holiday makers and many visitors to the area. The RCG wanted to make sure the cell site was up and running in time for summer to allow for calls and texts to be made on all three mobile networks at this busy time of year.
RCG is very grateful to the Bruce Bay Hall Committee for their support and assistance in getting the new cell site installed quickly.
WILDERNESS LODGE & ROARING BILLY FALLS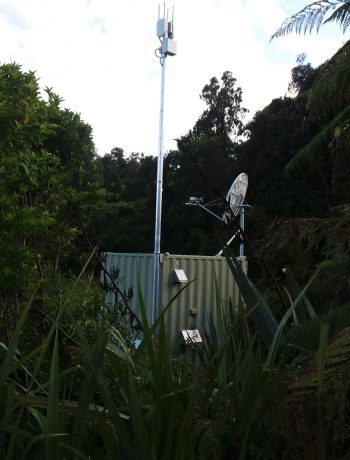 The new site at the Wilderness Lodge 
Feedback from the Wilderness Lodge is that the installation of the facility went well and visitors to the lodge are able to utilise the coverage, as well as people passing through the area.
The Wilderness Lodge and Roaring Billy Falls facilities have been built using small shipping type containers, which provide a protective shelter for the electronic equipment and diesel-fuelled generator. The robust structure also houses the satellite dish providing the backhaul to the cell site, and the pole with the femtocell equipment attached to it.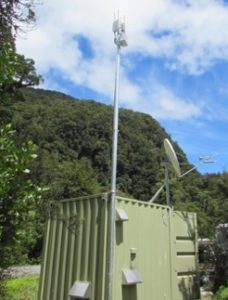 Roaring Billy Falls cell site 
RCG has worked closely with the local communities, NZTA, Police and internet providers Wifi Connect to share existing infrastructure links, in order to get these new sites up and running as soon as possible.