Mobile co-location services centre-stage as more Wireless Internet Service Providers get onboard
The Rural Connectivity Group (RCG) joined Wireless Internet Service Providers onsite at the 2019 WISPA Conference in Wellington, where the co-location of mobile services was the talk of the day.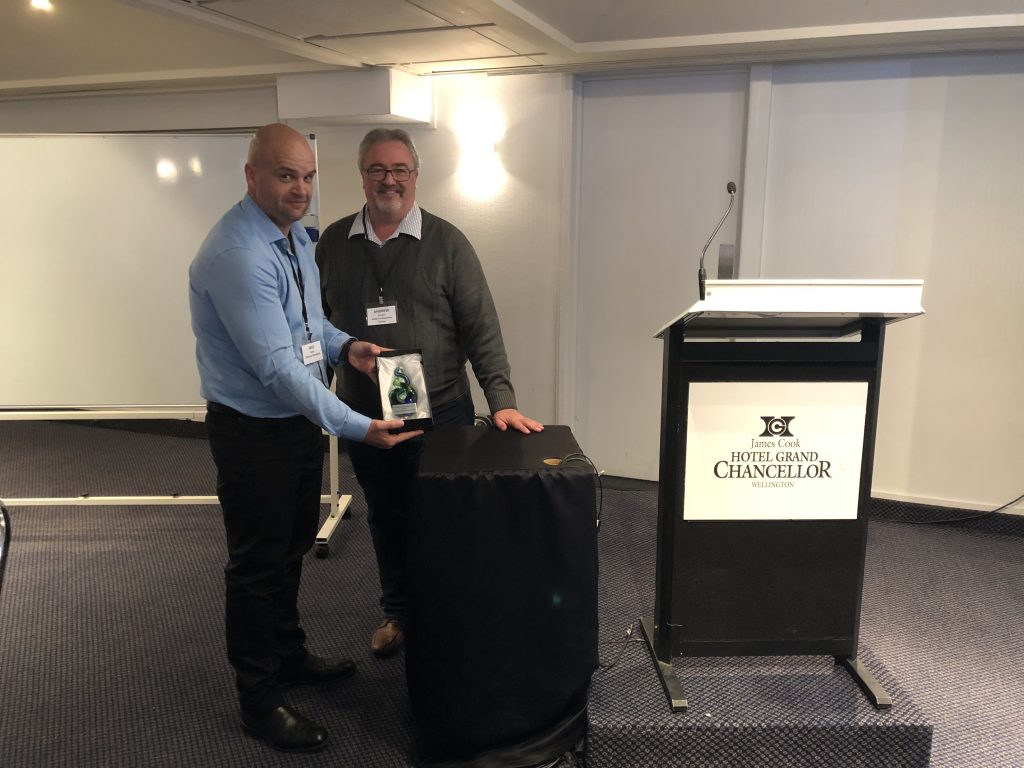 Interest from WISPs is increasing as many operators are looking to enhance their local networks by co-locating on new RCG infrastructure and taking advantage of new power supply and backhaul opportunities provided by the Rural Broadband Initiative (Phase 2).
RCG Executive Programme Director Andrew Button was on-hand to present awards to the first co-location partners – Peter Mancer of Connecta who made the first RCG co-location application for the RCG facility on the Kaipara Coast highway (SH16). An award was also presented for AoNet's applications for RCG facilities at Ohura and Tikokino. Lachlan Chapman was not at the conference but Mike Smith accepted the award on his behalf.
"We're proud that the co-location service is attractive to WISPs and the industry collaboration is providing opportunity to bring a range of competitive services to rural areas of New Zealand.
"Improving access to wireless broadband, enabling rural businesses and communities to thrive in the digital age, is the common goal, and together we are making that happen."
Currently, RCG are working with 26 registered access seekers – mainly local Wireless Service Providers – for the over 100 mobile towers now available for co-location consideration.
"The further we get out into rural New Zealand with connectivity, the more sense it makes for various service suppliers to cooperate and share infrastructure," said Ernie Newman who manages the WISPA Secretariat.
"WISPs bring to the party a local presence that can get on-site rapidly if there's a fault, and in-depth local knowledge. Added to The RCG's scale and technical capability, that makes for a winning combination of great value to rural communities."
Further information on wholesale services and to submit applications for co-location on the towers now underway can be made via TheRCG.nz here.