Our team are passionate about bringing connectivity to rural New Zealand.
Photo Credit: John Doe – Connect 8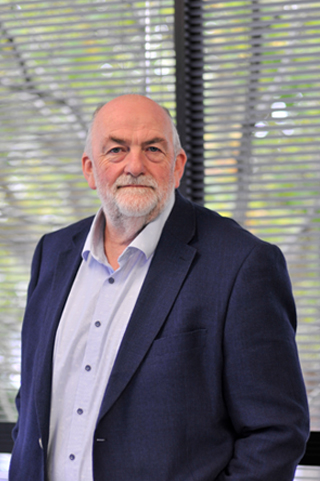 John Proctor
RCG Chief Executive Officer
John's vast experience in radio, telecommunications, and infrastructure means he brings valuable knowledge to leading the RCG Team to deliver on our ambitious targets. John has considerable experience in all aspects of senior management, spearheading substantial telecommunications projects over the past 25 years including CEO of Telecom Cooks Islands where he was" hands-on" in all aspects of the network and was responsible for over 200 staff. More recently, John has held senior roles in NZ working for Spark, The Warehouse Group and 2Degrees where he has proven his ability in making the big decisions, managing resources and operations and his skill in deftly managing communication between the Board, the Shareholders and corporate operations.
The RCG is delighted to have John as its CEO with his passion for motivating and leading teams, whilst setting up an environment of collaboration with a 'make it happen' attitude. The big task of leading the RCG will draw on all of John's skills to push the team to deliver successfully on the Rural Broadband Initiative 2, Mobile Black Spots Fund and Expansion programmes.
Rosemary Chung

Chief Financial Officer 
Rosemary brings to RCG extensive international financial management experience having led commercial and financial teams across Infrastructure and Construction, Healthcare, and the Shared Services sector.
Having held Chief Financial Officer roles at Healthvision, a national home and community healthcare provider, United Group (NZ) Ltd, and Business Planning and Development Manager for Natural Gas Corporation, Rosemary brings to RCG a deep understanding of financial strategy, risk mitigation plans, commercial transactions and excellence in financial management.
A fellow of Chartered Accountants of New Zealand and Australia, as well as sitting on the Chartered Accountants Advisory Group, and having held an active role in education and governance for the profession, Rosemary's passion for all aspects of the financial world is clear.
As RCG's Chief Financial Officer, Rosemary's breadth of governance experience and business acumen will drive financial best practice, improving efficiencies and reducing costs across the business to successfully deliver on RCG's financial targets for the Rural Broadband Initiative (RBI2) and Mobile Black Spot Fund (MBSF) programmes.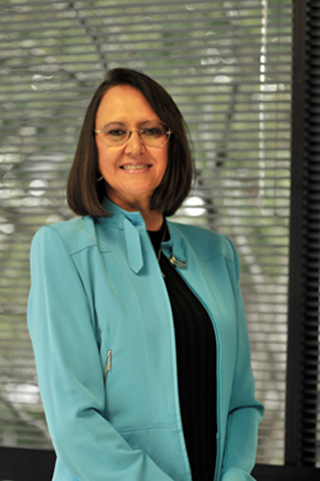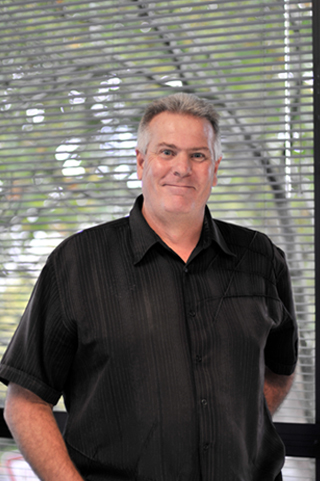 Paul Hallowes

Head of Delivery and Build
Paul's illustrious career in the telecommunication industry spans over 30 years and he brings to the RCG an unrivalled understanding of mobile network deployment.
Paul joins the RCG from Spark where he held various senior roles focused on deployment of the Radio Access Network (RAN) including site acquisition, design and build, through to operational handover. Most recently Paul led the implementation of the next generation of technology.
As RCG's Head of Delivery (Build) Paul is responsible for driving efficiencies into the build of our new rural network, ensuring our infrastructure is fit for purpose and deployed cost effectively and on time. Working closely with RCG's build partners, Paul will ensure the ambitious build programme nationwide delivers rural New Zealand quality wireless broadband and mobile service.
Caitlin Metz

Head of Communications and Engagement
Caitlin joined the RCG at 'kick off' bringing her unbridled energy and enthusiasm to the big job of supporting rural communities, landowners, district councils, Iwi and countless other groups and individuals, through the process of livening mobile broadband services locally.
Having led the stakeholder engagement and communications across most of the big-name national infrastructure rollouts during the last ten years, Caitlin's mission is to make sure people, community and Te Ao Māori stay front-and-centre throughout the project life cycle.
Caitlin enjoys working with the many stakeholders that make a project successful especially developing local relationships across rural Aotearoa.  Her previous decades of work with Telecom (now Spark), Vodafone and Chorus in senior strategic roles in project management, business change management, communications, community and stakeholder relations, means she brings a wealth of knowledge and experience to RCG.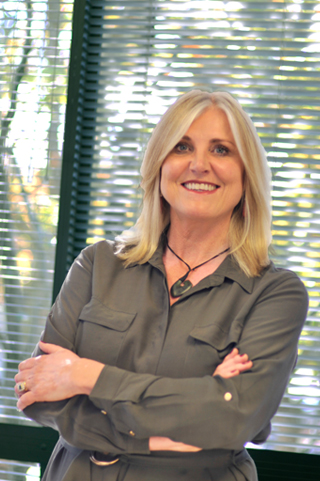 Ian Hooker

Head of Design
Ian's 30-year career in the telecommunication industry means he brings to the RCG an extensive and highly specialised skill set in network design and operations technology.
Having held various senior leadership roles at Vodafone New Zealand over the last 2 decades, Ian has proven his ability to adapt to large, complex and fast changing technical environments. He led teams to design and manage the increasing demands placed upon the technology component and capacity requirements of telecommunication infrastructure.
As RCG's Head of Design, Ian leads a team of expert 'network configuration' designers to use innovative and creative methods to simplify and standardise cell site solutions, creating 'best practice' design to achieve greater efficiency for RCG's brand new network. Ian is proud to be an integral part of this 'world first' project and is committed to designing innovative cell site infrastructure that meets the unique nature of this Kiwi rural network.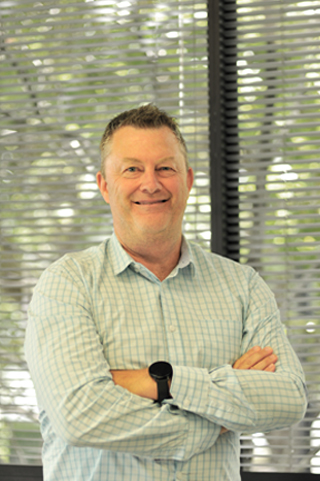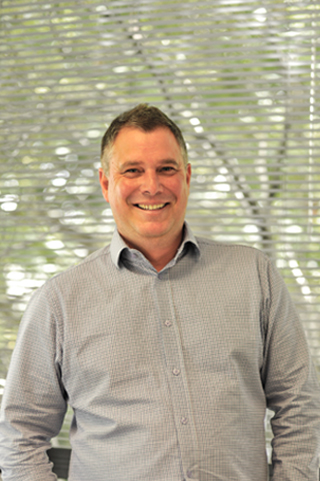 Richard Spencer

Head of Procurement and Commercial
Richard has worked within the telecommunications industry in operational, commercial and procurement roles for the last 19 years.
At RCG, he oversees the procurement strategy and process for RCG, establishing sustainable relationships with our commercial partners to ensure that the build programme is delivered on-time, and within-budget and that the operating model is based on a low cost to operate resilient network. It's a critical component in making sure that the rollout reaches each and every community we have committed to bringing mobile broadband services to over the next few years.
Prior to joining RCG, Richards's predominant focus was applying his network procurement skills for both Spark and Vodafone on large scale fixed and mobile telecommunications networks.
Andrea Vins

Head of Network Operations
Andrea sits at the centre of the Rural Connectivity Group's RBI2 rollout programme connecting the various in-house technical teams, RCG's Network Operations Centre and the MNO operations teams, to ensure top class performance of the live RCG network.
After holding a range of engineering, critical service management, and project management roles, both here and overseas, Andrea spent several years in the USA and Europe helping large telecommunications organisations build their wireless technologies up for the future – including developing one of the world's first 4G networks. Closer to home, she led Spark's world-class customer experience, overseeing a daily cross-functional forum dedicated to faultless mobile service.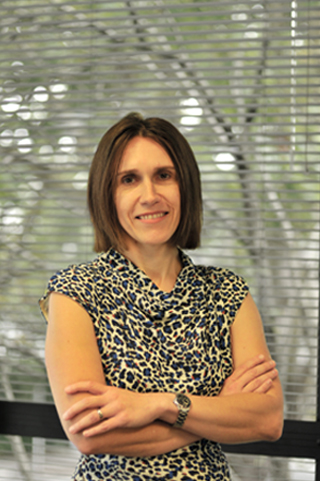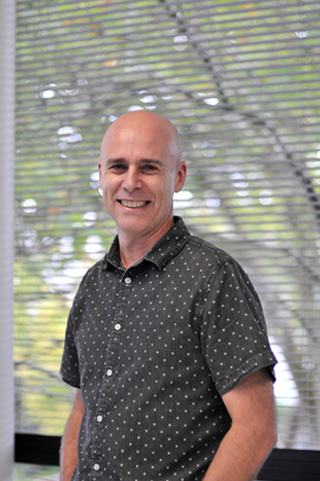 Mark Crosbie

Head of Network Evolution 
Mark's career in Radio Communications, Telecommunications and IT Systems spans over 30 years and having held senior technical roles within two of New Zealand's MNOs, as well as the local Government sector, Mark has led significant campaigns delivering cutting-edge software, infrastructure, and change management projects.
As RCG's Head of Network Evolution, Mark's experience and understanding of the mechanics of network architecture, means he is well positioned to lead a team of highly experienced solution architects to work closely with RCG's MNO partners.  The team plan future capability of the RCG network ensuring that as digital technology advances, the RCG network continues to interface seamlessly with existing networks, delivering services such as IoT, as well as network performance regardless of the backhaul solution utilised.