23 December 2021
RCG Marches On Into 2022
This calendar year the RCG has built and switched on an impressive 105 brand new 4G mobile sites
With a total of 311 sites live by Christmas 2021 providing connectivity to over 26,800 households and business' across rural New Zealand. The impact of this new connectivity is life changing for rural families.
Historic Cable Bay Connected
RCG's Cable Bay site, livened in late November, is serving locals and tourists on the Rotokura/Cable Bay Peninsula. Cable Bay has a long association with telecommunications as the first international telegraph cable that connected New Zealand to the rest of the world was first laid across the Tasman from La Perous near Sydney to Cable Bay in 1876. It has long been replaced by more modern undersea cables and now locals can enjoy modern wireless broadband and mobile services in the comfort of their Cable Bay homes and campsites.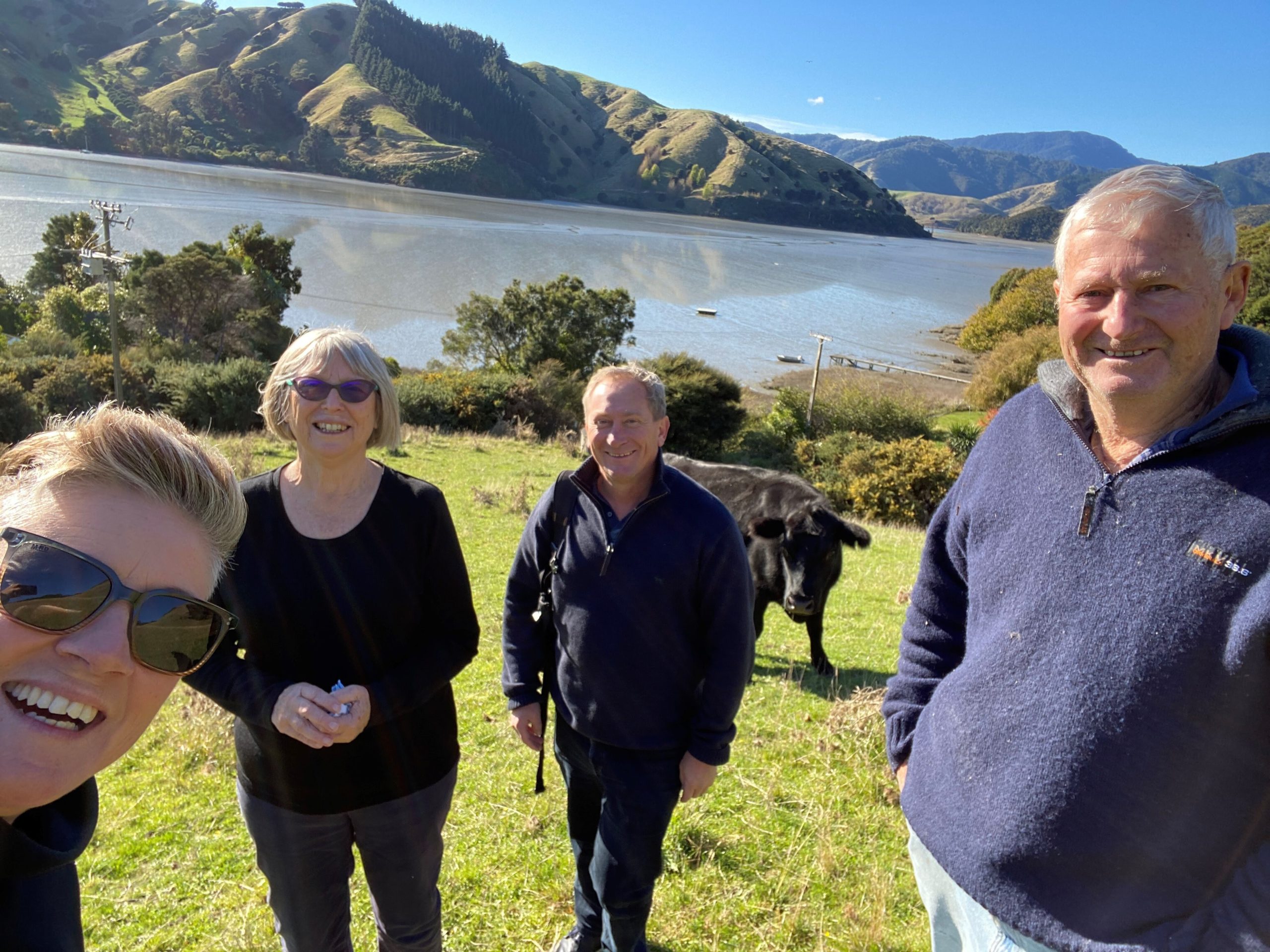 Barbara and Ian Stuart of Cable Bay are delighted with the new coverage provided by RCG – "Thank you for bringing us into the 21st Century" says Barbara pictured here with Brad Clarke, RCG, Ian her husband, and Gill Evans, RCG.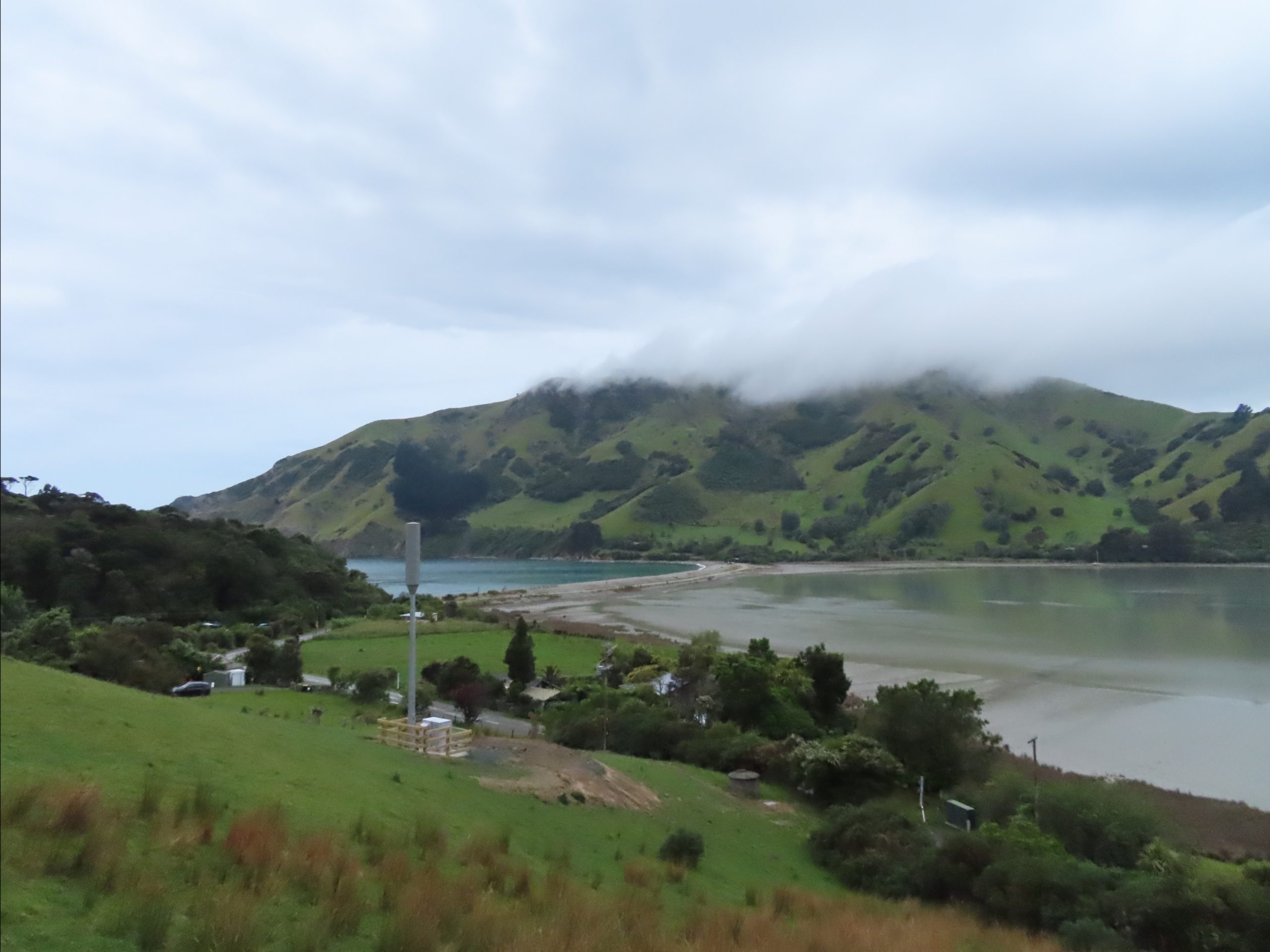 A moody day in Rotokura / Cable Bay where the 12 metre RCG site sits behind the houses positioned along the roadside and coastline.
The RCG network is part of the Government's Rural Broadband Initiative Phase 2 and is delivering fast 4G wireless broadband and mobile services from Spark, Vodafone and 2degrees to rural areas that have been without these critical services.
The site below is at Tauhei West providing coverage to 117 homes in this intensively farmed part of the Waikato.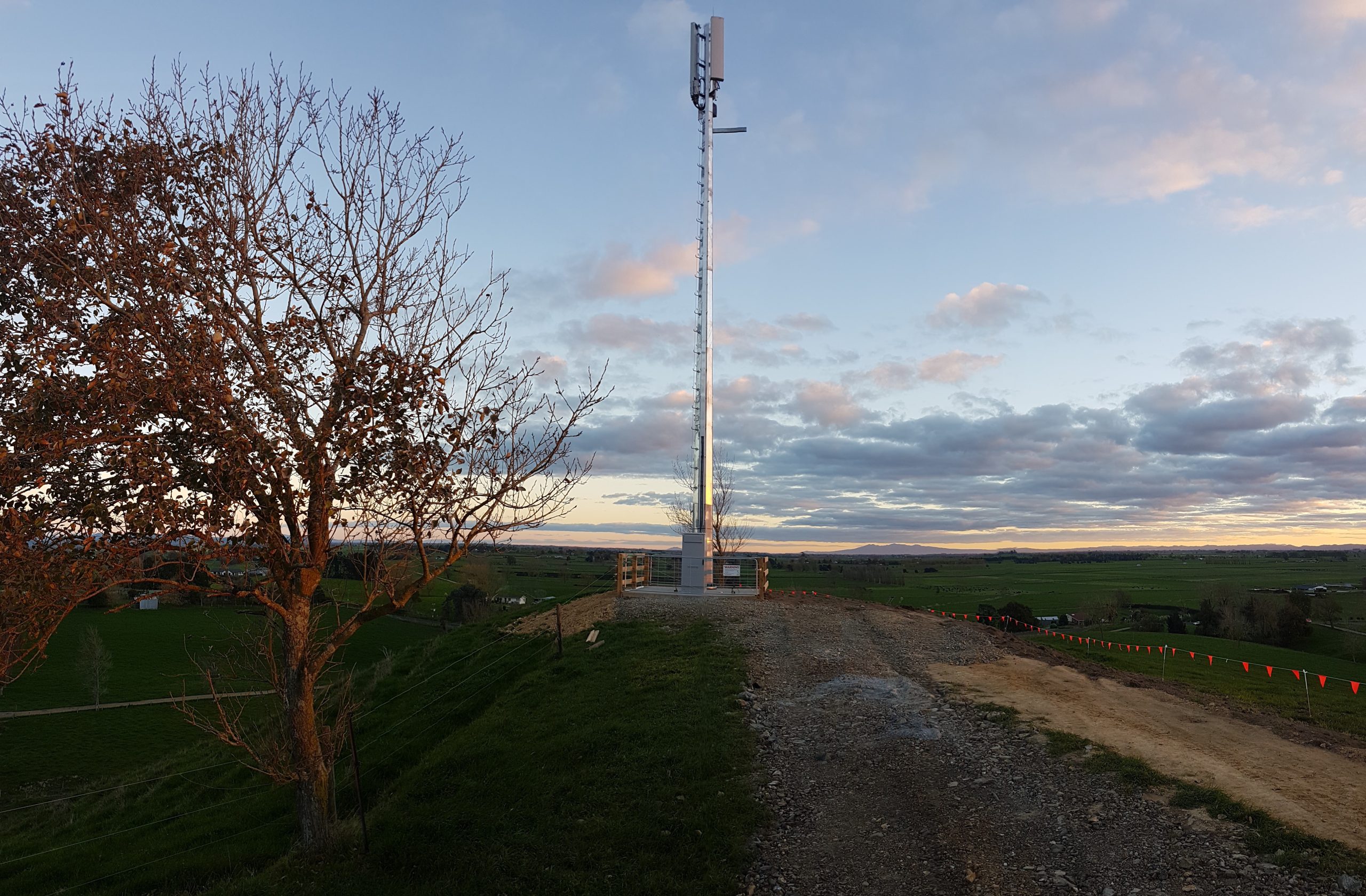 As at 23 December 2021 RCG have achieved the following;
26,800 rural residents have access to 4G fast wireless broadband
721 kms of state highways now have new mobile coverage
58 tourism hotspots have new connectivity, allowing visitors to immediately share their experience of beautiful Aotearoa.
RCG is proud to work with Crown Infrastructure Partners to deliver the Rural Broadband Initiative Phase 2 and Mobile Black Spot Fund project.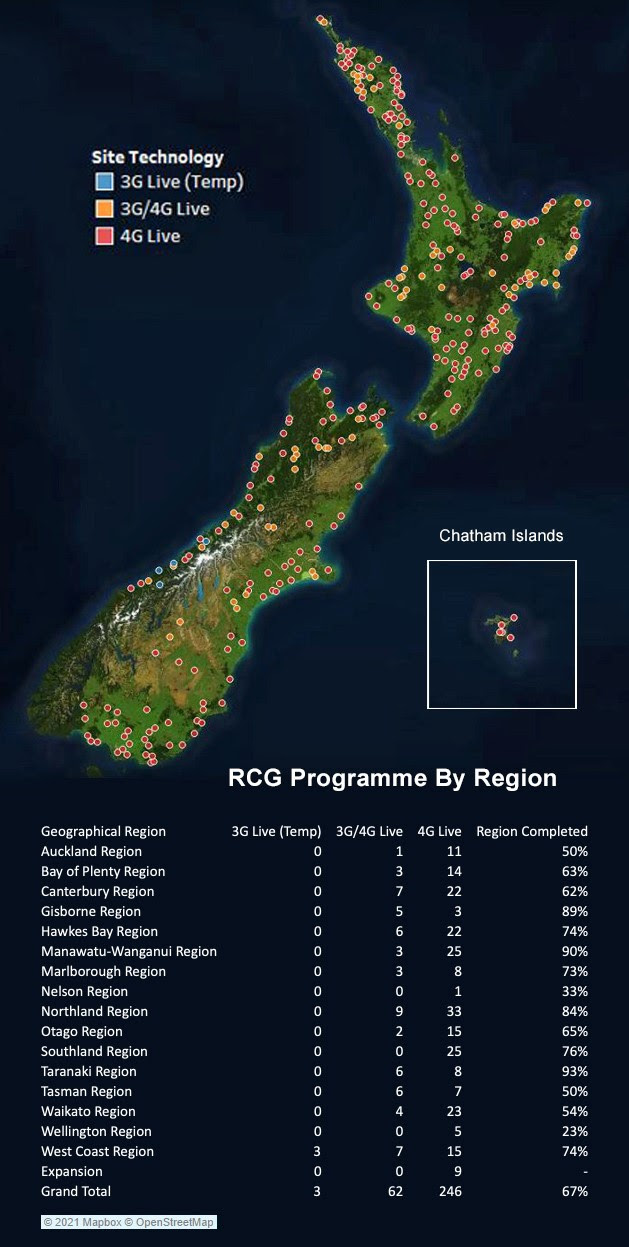 Milford Sound Gets 3G Coverage for Christmas
New Zealand's most visited natural wonder has just gained connectivity thanks to the collaboration of RCG, Dept of Conservation, Iwi, Milford Alliance, Milford Sound Infrastructure, local tourism businesses and residents of Milford. The million plus visitors to spectacular Piopiotahi each year will now be able to enjoy the convenience of mobile services. The first site built will provide 3G services initially as it is connected to the national telecommunications network via satellite. This site will have 4G services added once fibre backhaul is available mid-way through 2022.
The Milford RCG facility is the first of twelve sites to be built along SH94 from Te Anau Downs to Milford township. RCG's 'Milford Road' programme is progressing well and we are working with Chorus to align our build programme with the fibre rollout along the route, all due for completion in 2022./p>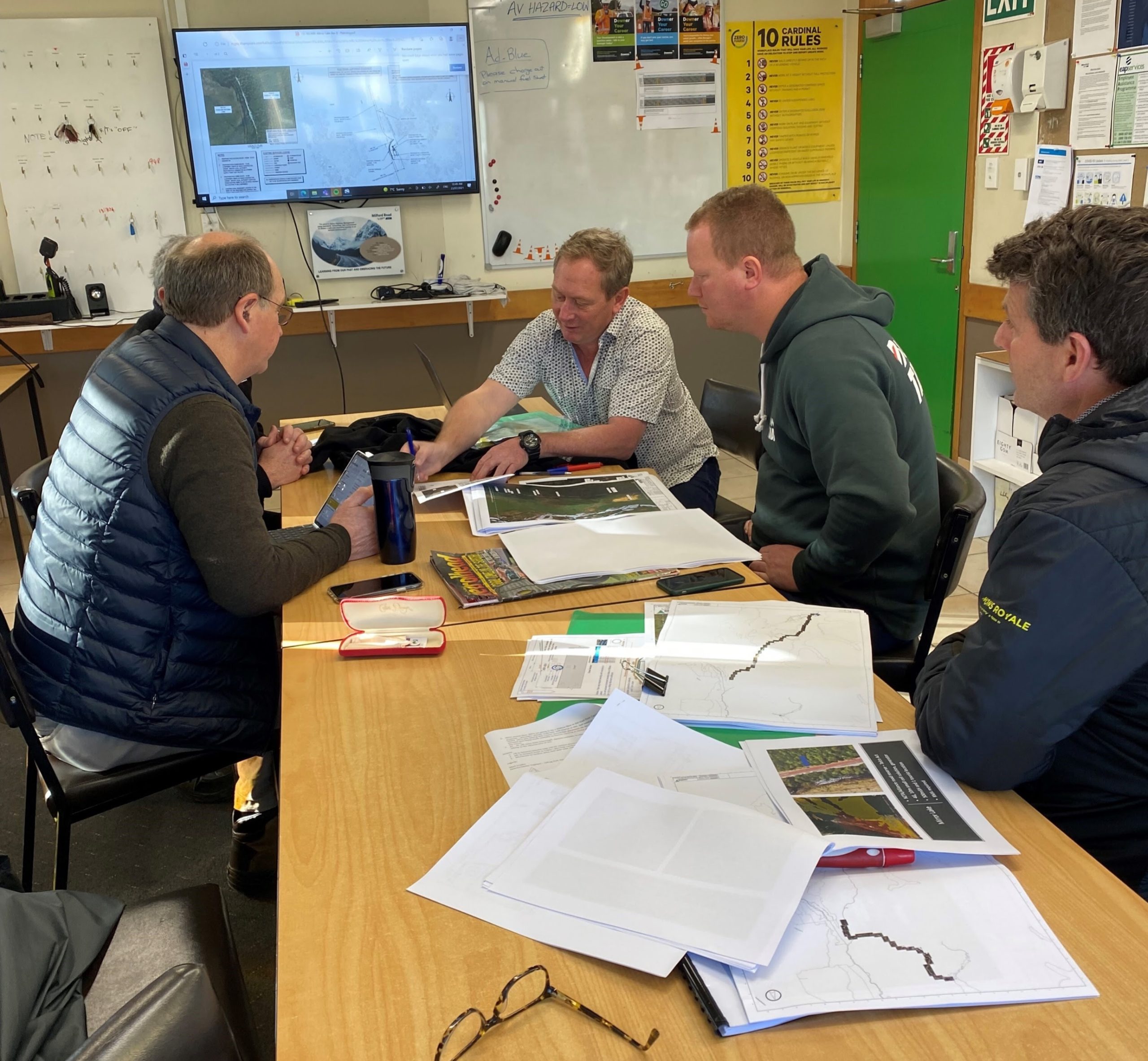 The RCG and Milford Alliance teams discussing the plans for coverage along the route.
The Milford Sound site is positioned in Gravelpit Lane in an area already utilised for industrial purposes. The pole is just 10 metres in height but will provide much needed connectivity to Milford residents, business operators and visitors this summer.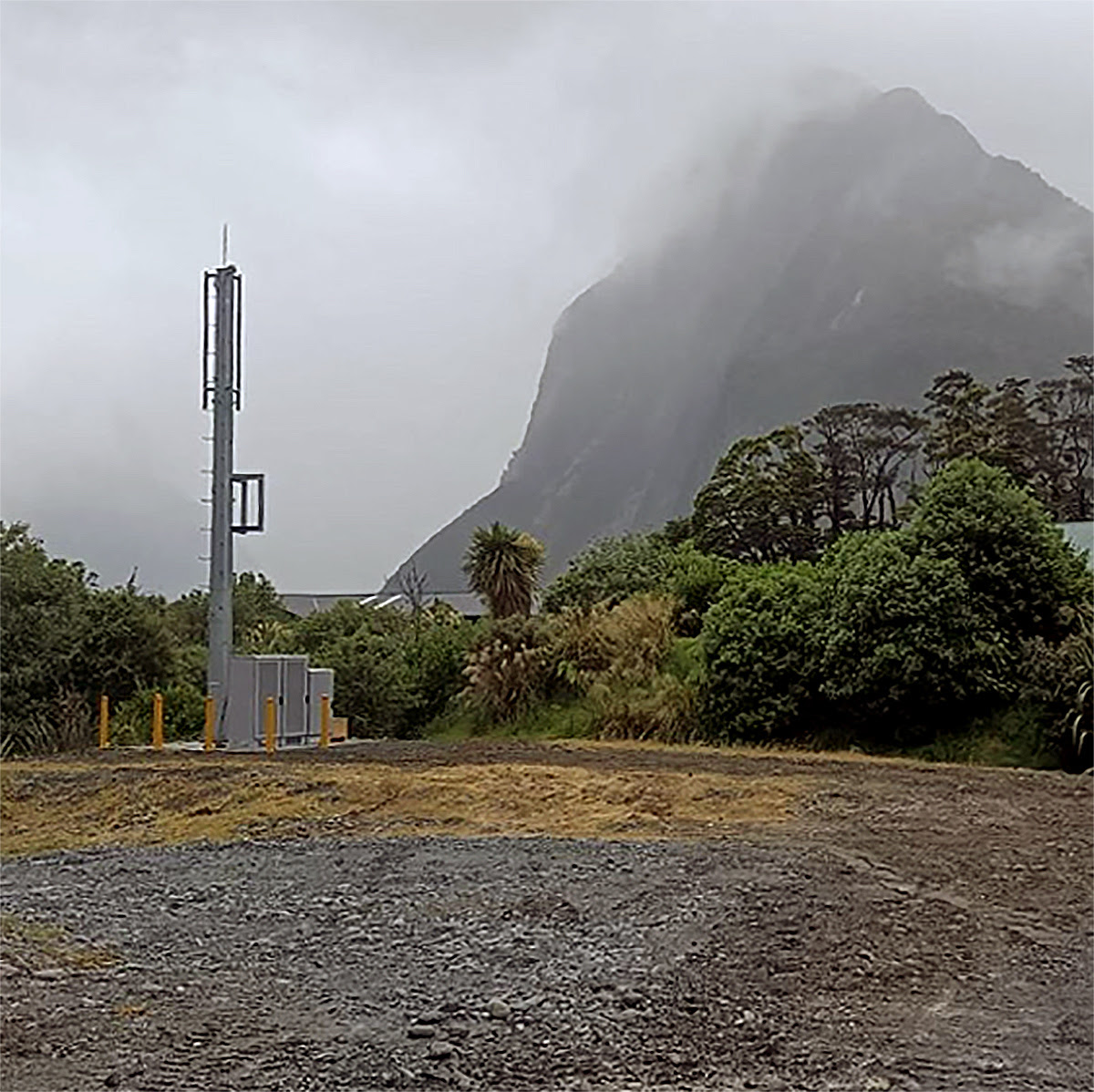 Chatham Islands Network Switched on 1 December
Chatham Island residents have been able to use their mobile phones at home for the first time, as the new Rural Connectivity Group (RCG) network was switched on at the beginning of December.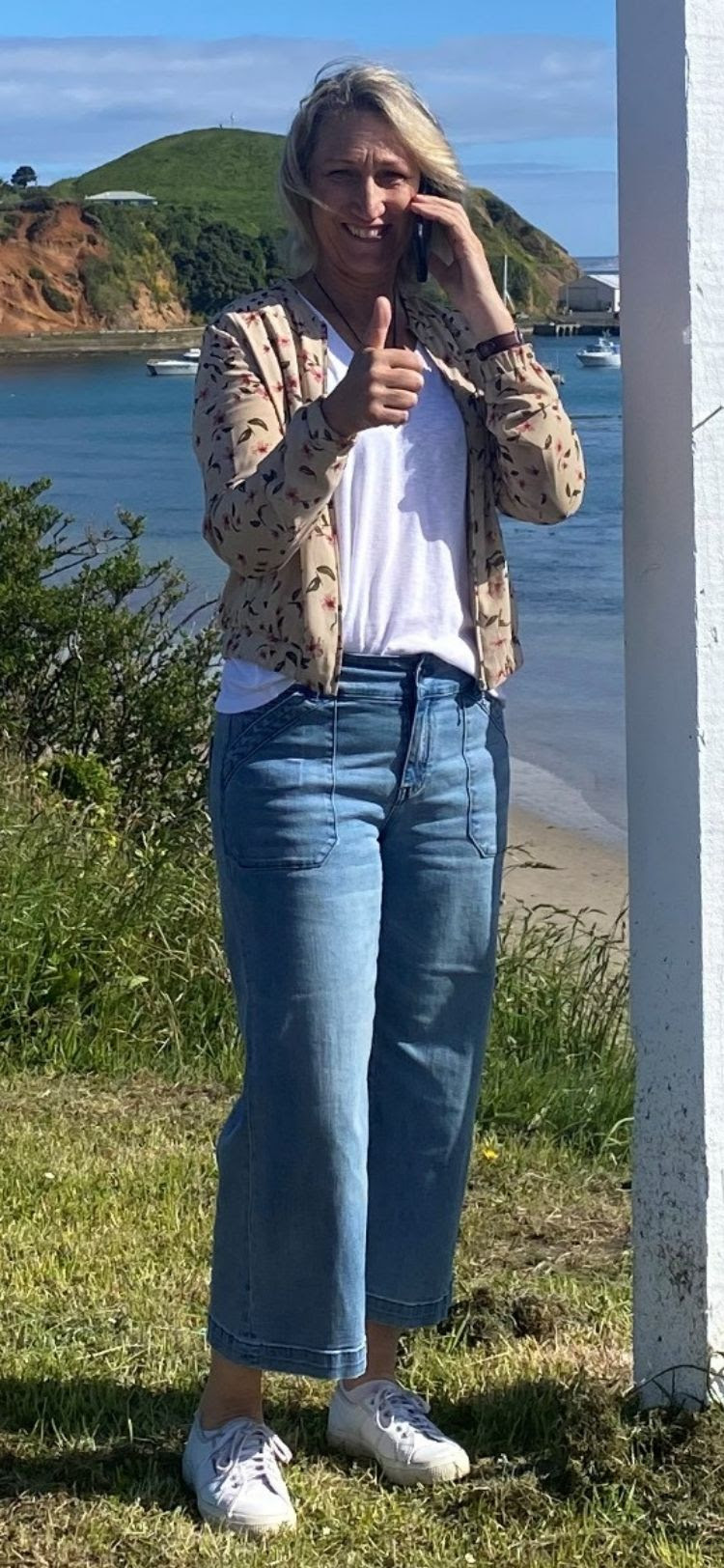 Mayor Monique Croon took the opportunity to phone Minister Dr David Clark on her mobile phone, to thank the government for seeing the project through to completion. "We are so excited to have the new network switched on with fast broadband and mobile services available for residents and visitors to Chatham Island. Being able to keep track of our tourist operations and keeping people safe as they travel the island is a huge advantage, saving time, resource, improving efficiency and ultimately enhancing the visitor experience. Our whole health and safety approach on the island is now enhanced because of the new network, and now 111 Emergency calls can be made from mobiles, as well as landlines, which will improve our response times for incidents" says the Mayor.
Being solution focused and cost conscious drives us to find innovative solutions to tricky site locations.
Quick Base was used to provide the foundations for the Chatham Island sites built on peat and sand.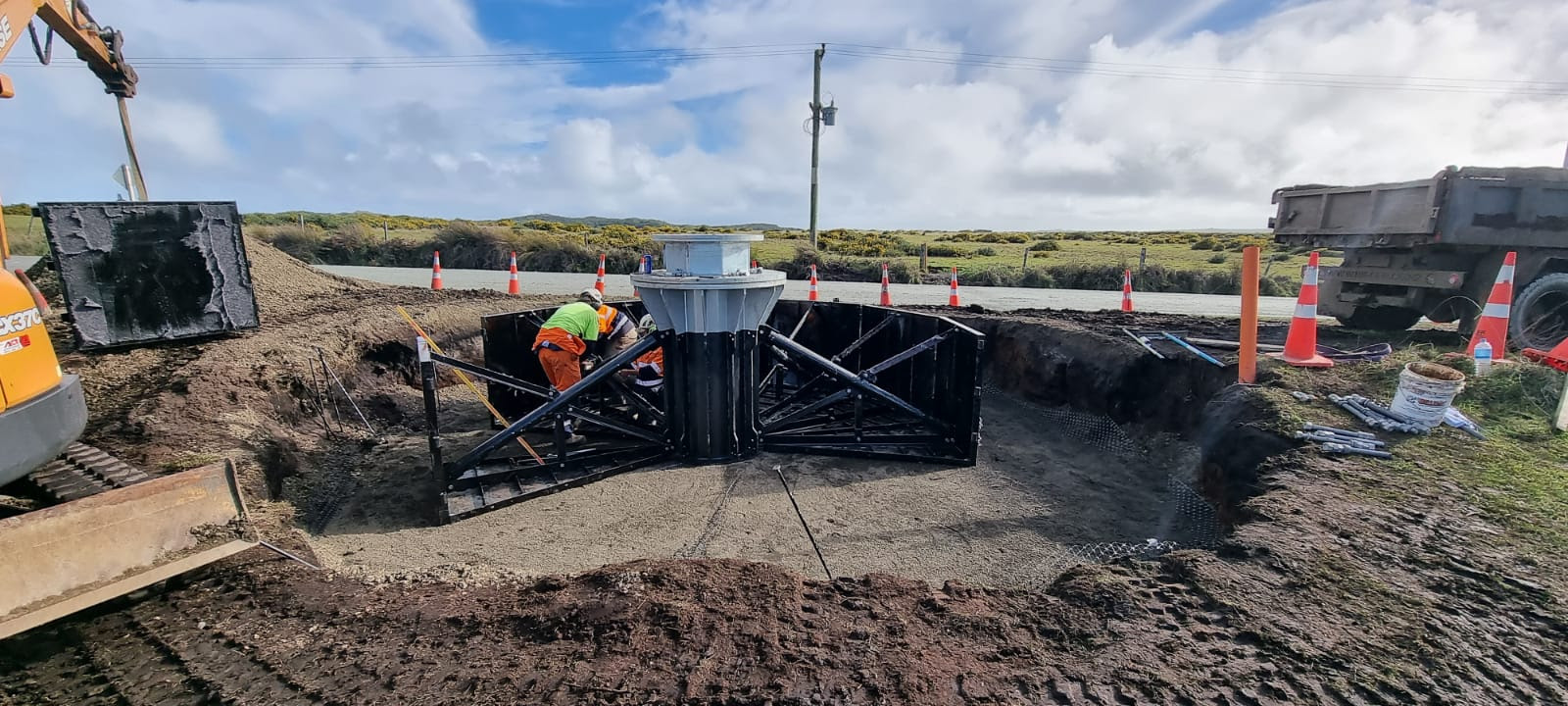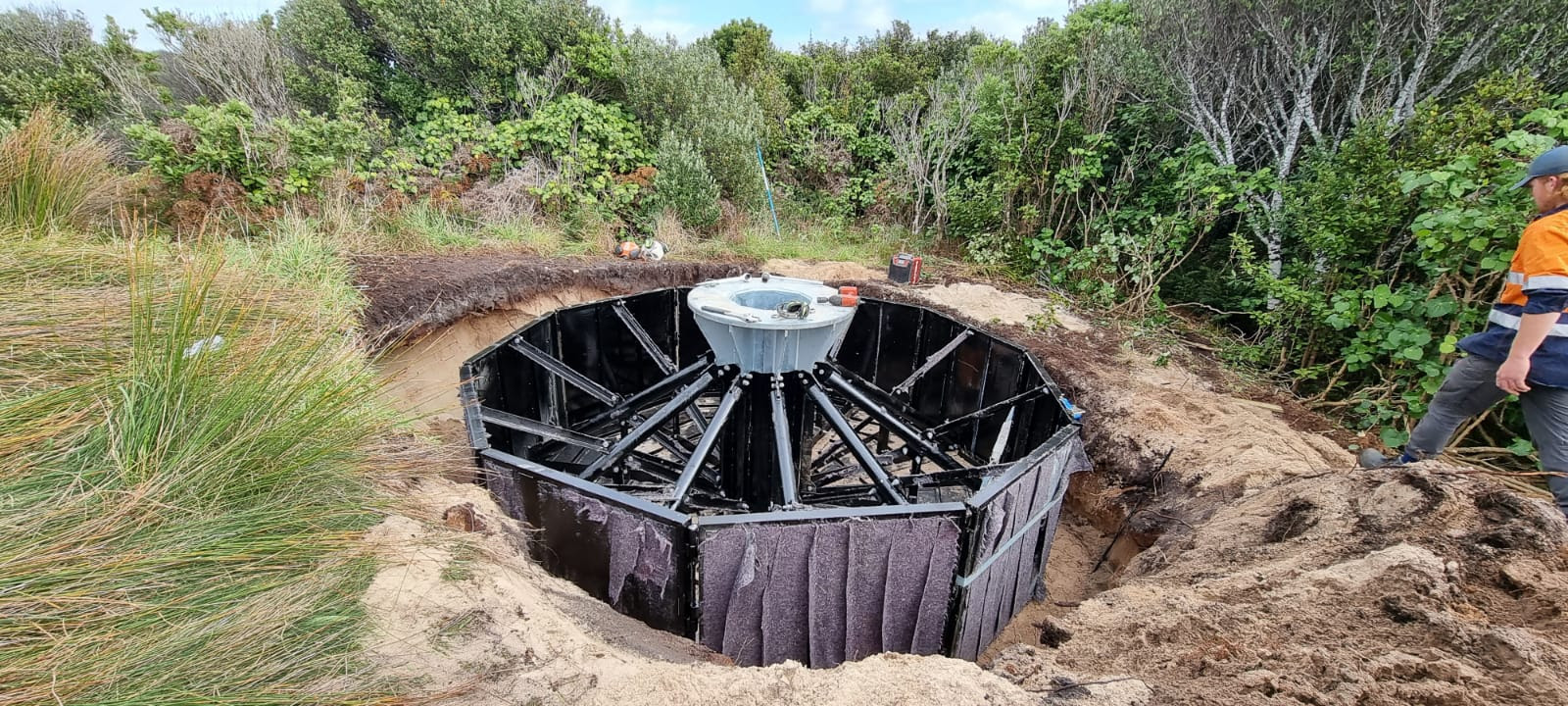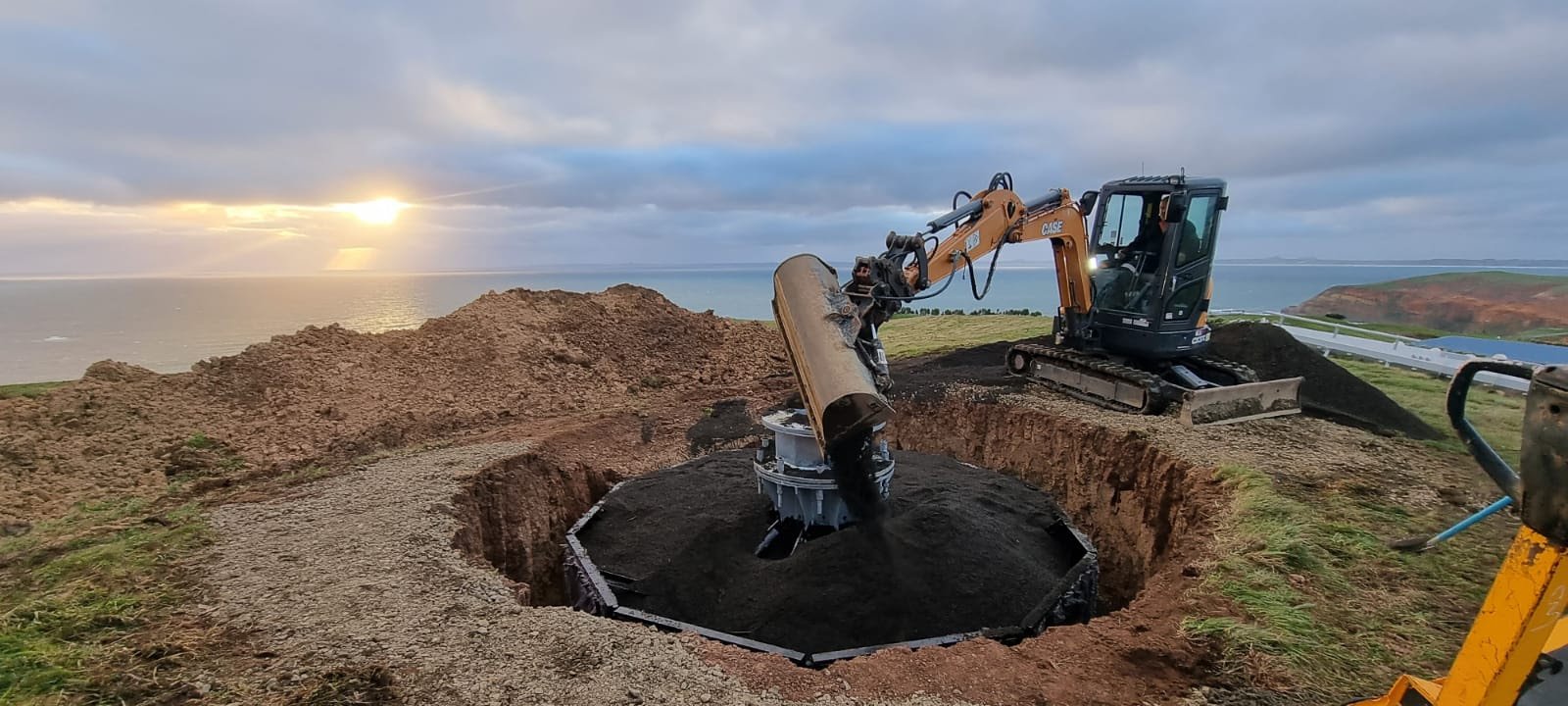 As there is no concrete plant on the island this "no concrete" foundation allowed RCG to build 21 metre and 16 metre steel poles without the use of concrete foundations.
The Quick Base components and the specified aggregate were all shipped to the island allowing the Downer crew to assemble the foundation at each site location and then fill the Quick Base with the specified aggregate.
Minister for the Digital Economy and Communications, Hon Dr David Clark, MP for Rongotai Paul Eagle, Caitlin Metz RCG and Chatham Islands Mayor Monique Croon celebrate the RCG Chatham Island network going live when the Minister visited the island on 6th and 7th December.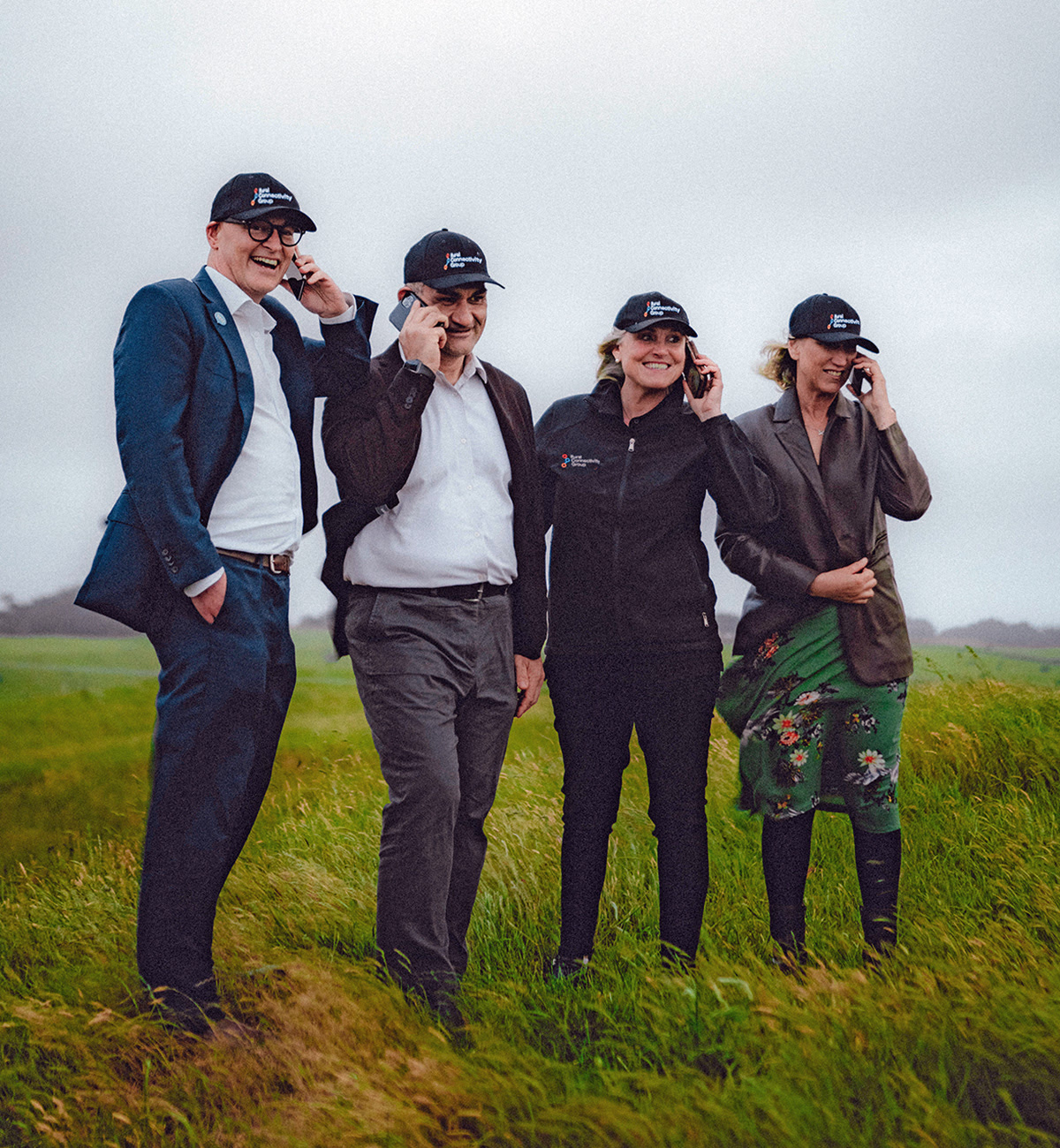 The RCG programme takes our team to beautiful locations all over the country and we meet lots of interesting and helpful rural people, keen to play their part in getting their communities connected.
We love working alongside locals in each community to deliver connectivity to support the social, educational, business and economic development needs of residents. Connectivity helps bring communities together!
Here are some of our photos from around New Zealand.
Chatham Islands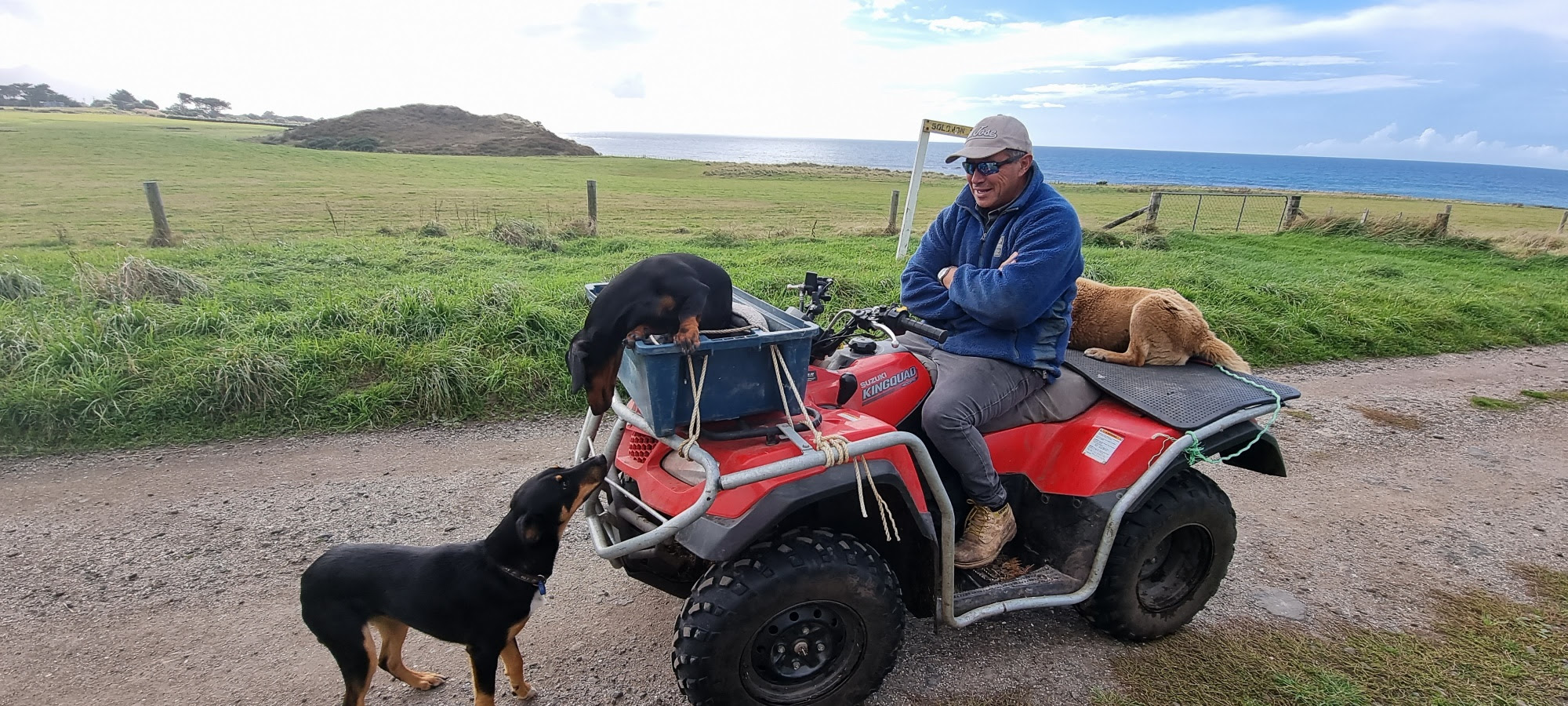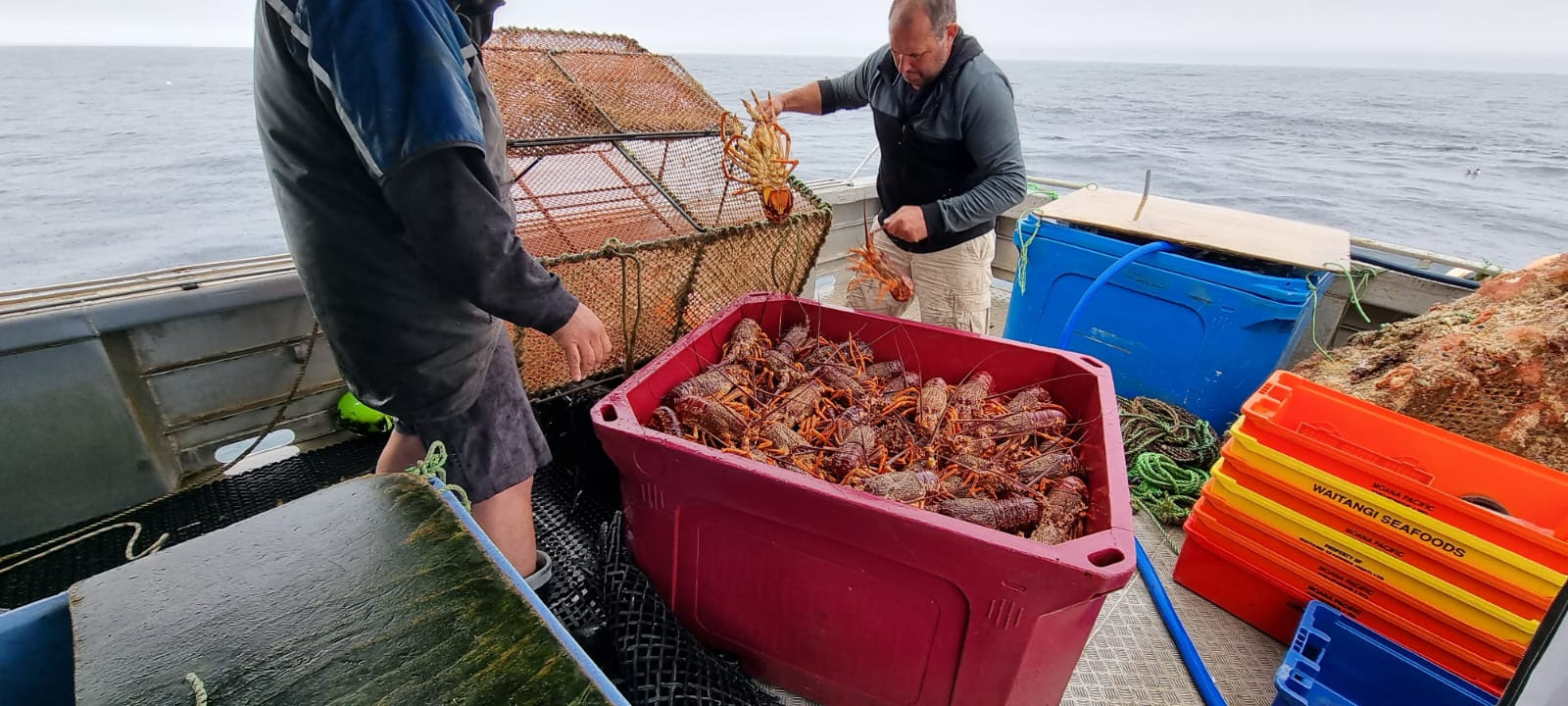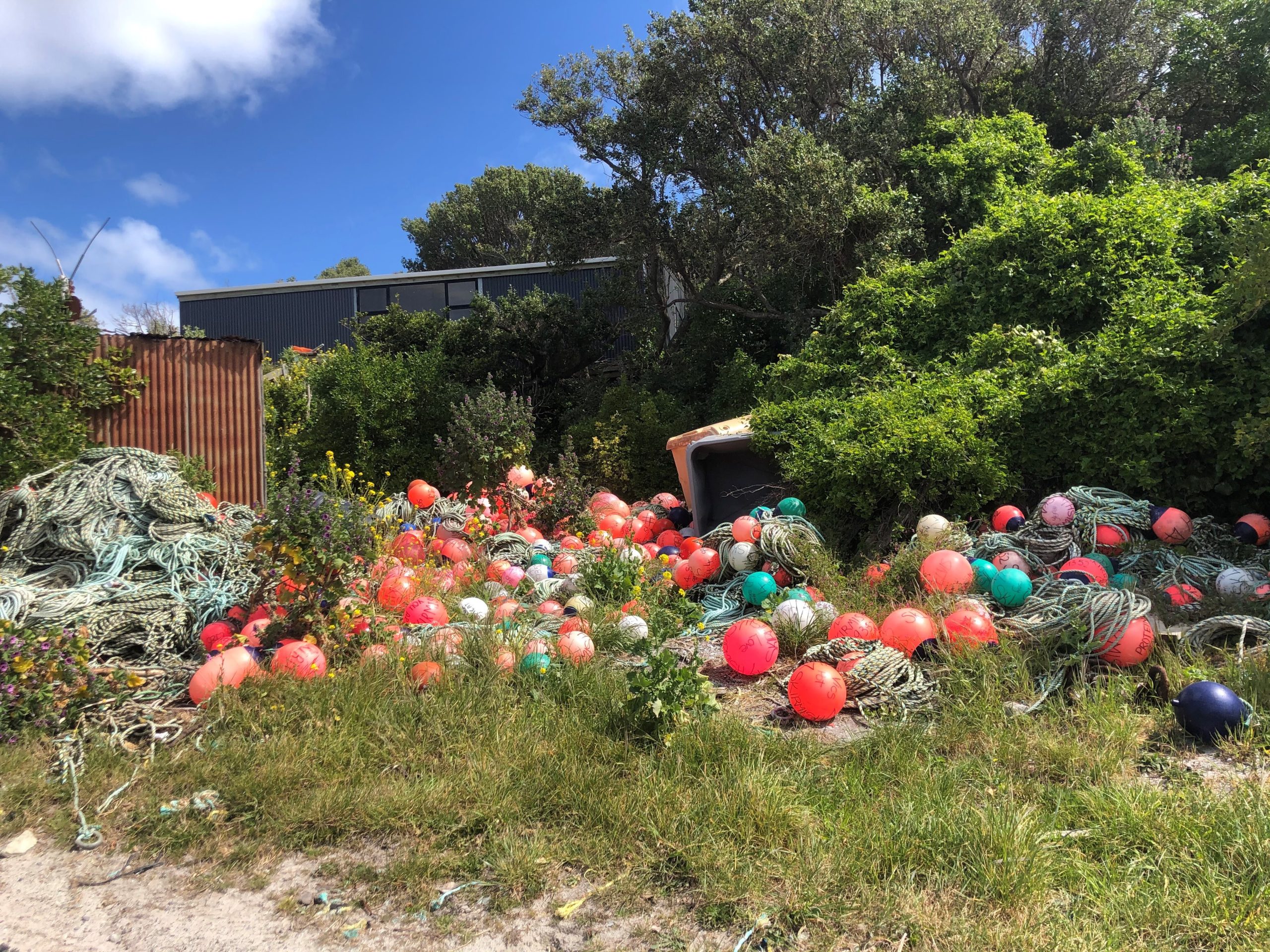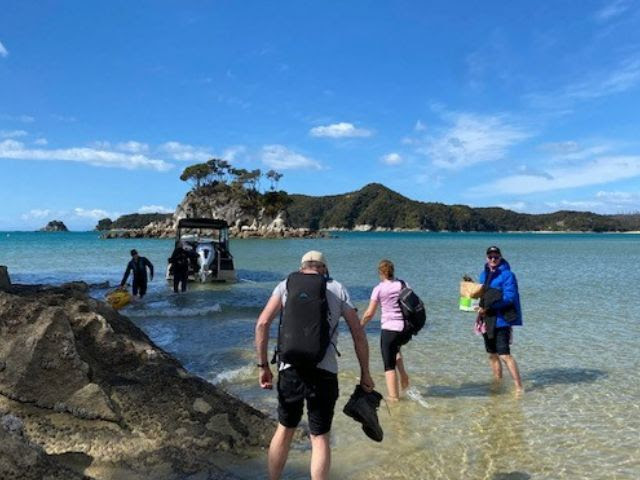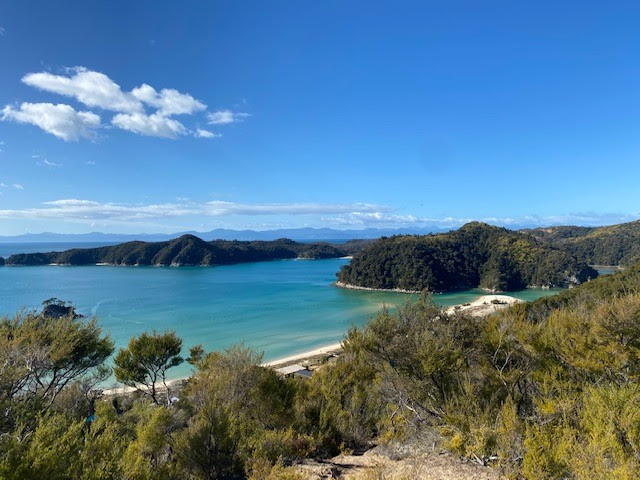 Scenes From the East Coast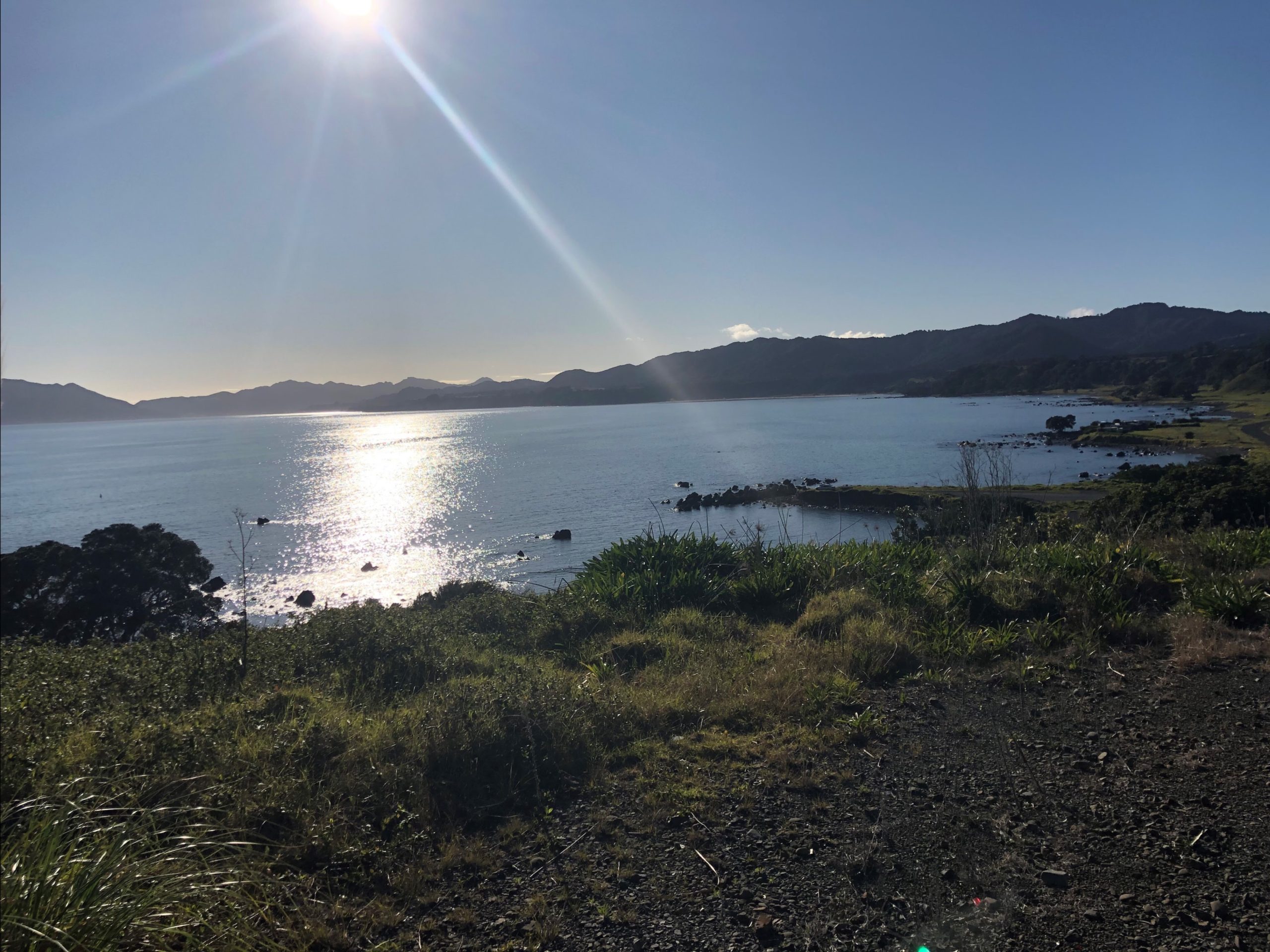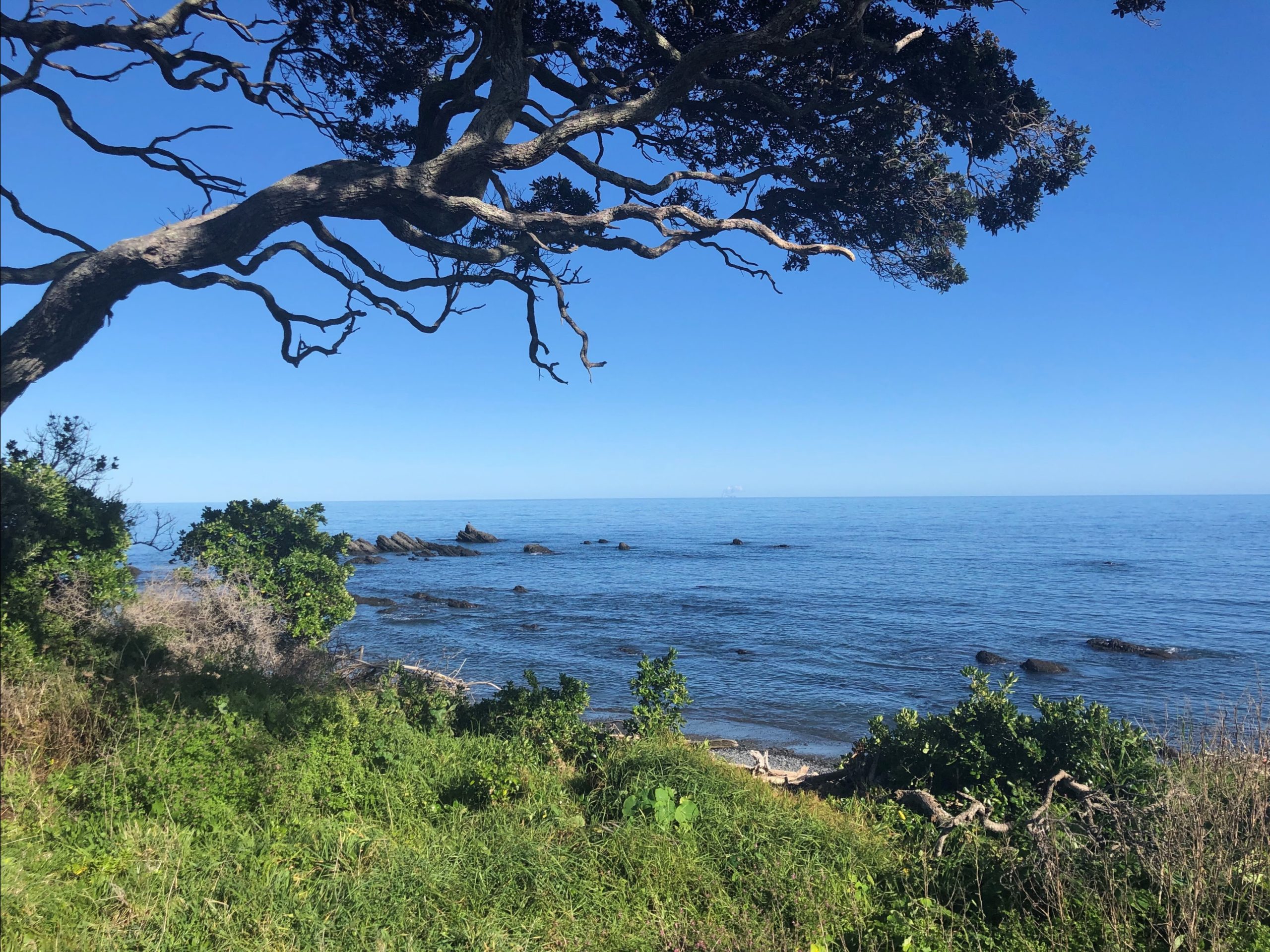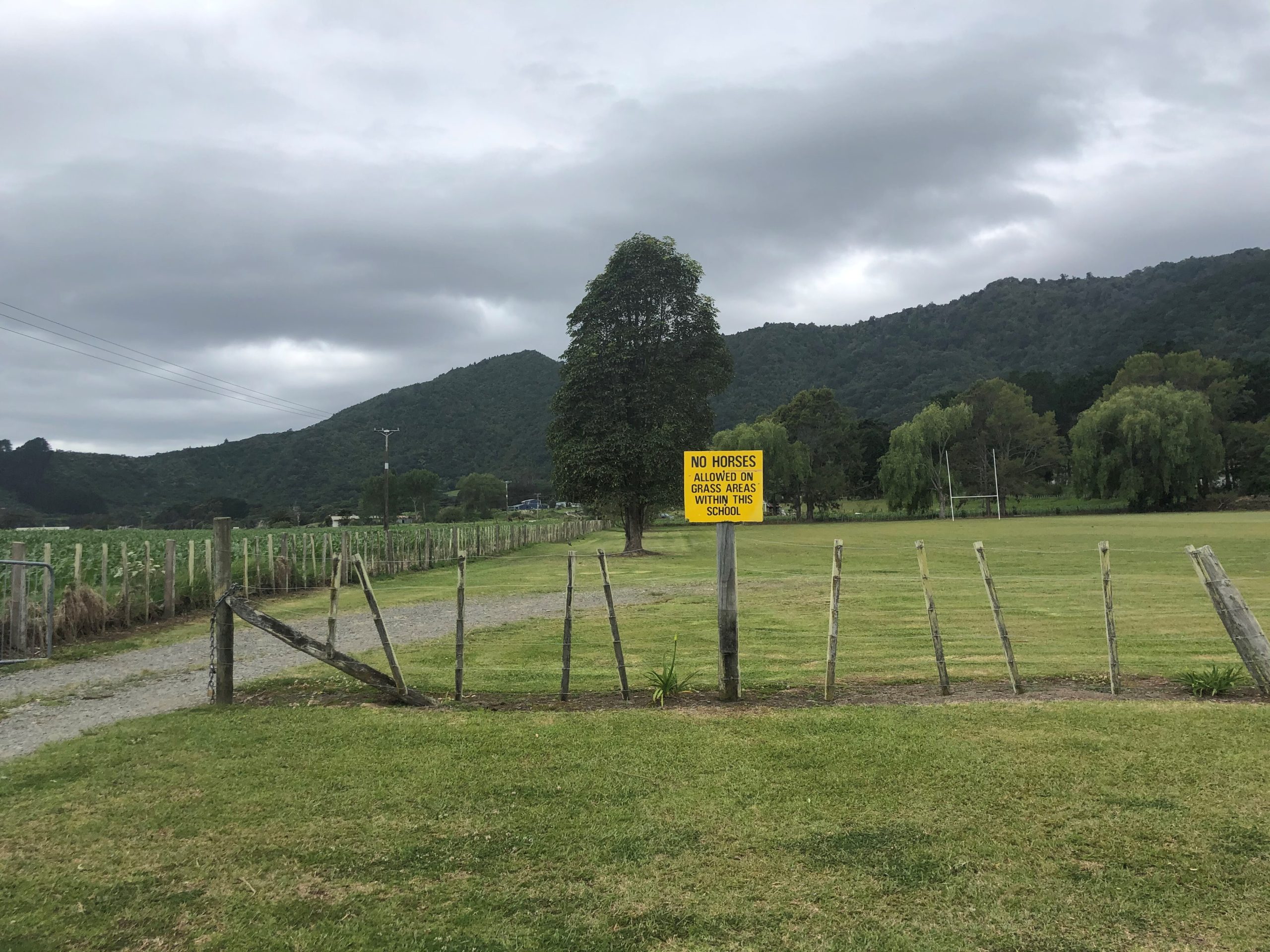 The 300th site in the RCG network is our site at Coroglen in the Coromandel.
This has been long awaited by locals and visitors to the beautiful area. RCG will celebrate this significant RBI2 milestone in the New Year. We will let you see the finished site then!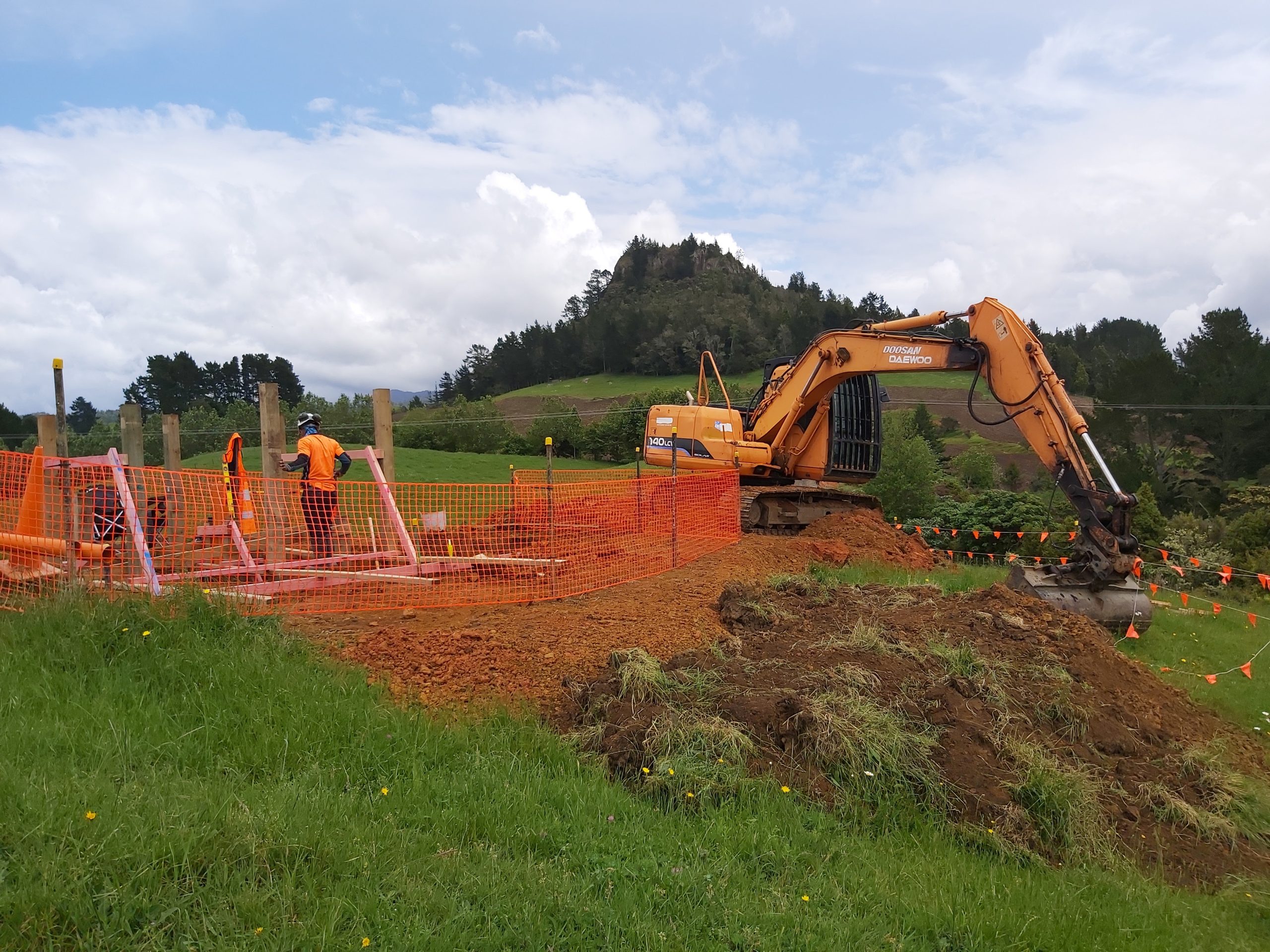 Mere Kirihimete me Nga Mihi o te Tau Hau – Merry Christmas and Happy New Year from the RCG Team